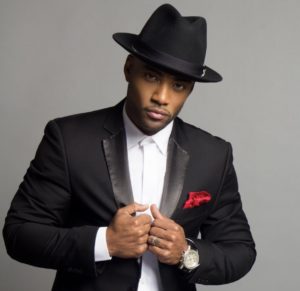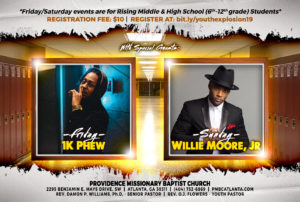 August 2nd-4th – Youth Explosion. 3 Day event with Willie Moore Jr. & 1K Phew, here at PMBC.
Click here and Register TODAY ($10)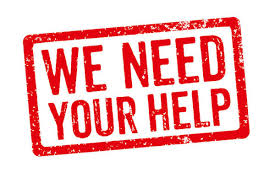 We're currently looking for adult youth volunteers for the Youth Explosion (August 2nd).  Please click here to sign up today!
On Sunday, we will continue our series called "God Is" where we will discuss different character traits of God and how those traits invite us to know and love God more.  This week I encourage you to spend a few minutes talking with your students about the lesson.

Consider fueling your conversation with these questions:
How do you define justice? How do you define mercy?
Tell me about a time when someone showed you mercy even though you didn't deserve it. How did you feel?
How can thinking about both justice and mercy help you love and trust Jesus more?
iFlow is every 1st, 2nd, & 3rd Sunday.  ALL NURSERY & K-5th GRADERS MUST BE CHECKED-IN BY A PARENT/GUARDIAN. 6TH-12TH GRADERS CAN CHECK THEMSELVES IN.  ONCE CHECKED-IN, ALL YOUTH WILL NEED TO BE CHECKED-OUT BY A PARENT/GUARDIAN.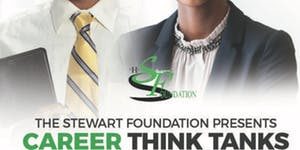 GREAT OPPORTUNITY for those age 12-24!  The Stewart Foundation Presents (a FREE!) Career Think Tanks for Aviation, Advocacy, Film Production, Technology & Film.  This opportunity will fill up fast, so please click here for more information.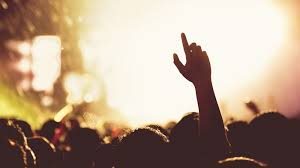 Please be sure to have your youth present at 9:30am on Sunday's for the month of July as we practice and rehearse for Youth Day (August 4th). We need all to participate!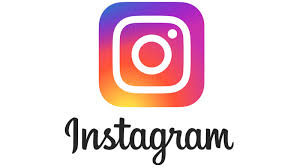 Check us out on IG @Connectedatl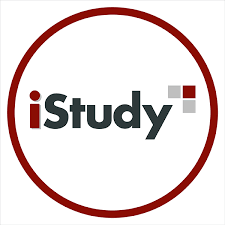 There will be no iStudy this week and for the month of July.  We will resume iStudy on August 14th!
If you have any questions, comments or concerns, my door is always open.  Thanks for all your prayers for our students and our ministry.
The Best Is Yet To Come!
Rev. OJ | oflowers@providenceatlanta.org | 404.752.6869