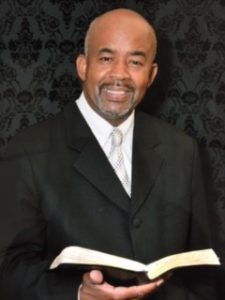 Fall Revival (October 3rd) – Rev. Dr. Rodney K. Turner
Rev. Dr. Rodney K. Turner was born in Atlanta, Georgia. He is the son of Rufus and Betty Turner. He is a product of the Atlanta Public School system and a graduate of the Frederick Douglas High School class of 1975. Rev. Turner obtained his college education at the Historic Morehouse College as a sociology and criminology major. While pursuing his education at Morehouse, Rev. Turner became a member of Phi Beta Sigma Fraternity and served as president for two years. He furthered his biblical education at Carver and Beulah Heights Bible Colleges. In May 2015, Rev. Turner received an Honorary Doctorate of Divinity from Carver College for his twenty-six years of service work in the field of substance abuse and outreach ministry. For nine plus years, Rev. Turner served as Pastor of Canaan Missionary Baptist Church in Roanoke, Alabama and is presently entering his fourteenth year as Pastor and undershepherd of the Mount Vernon Baptist Church in Atlanta, Georgia. He is a proud father and a loving husband to former State Representative LaNett L. Stanley of Atlanta, GA.
Rev. Turner was licensed to preach in February 1990 and ordained in January 1995 at the Antioch Baptist Church North in Atlanta, Georgia by the Rev. Dr. C. M. Alexander, Pastor of the Antioch Baptist Church North and President Emeritus of the General Missionary Baptist Convention of Georgia, Inc. While attending Antioch, Rev. Turner served as an associate minister and also worked on the staff of Antioch for over seventeen plus years as Antioch's Substance Abuse, AIDS, Prison Ministry and Outreach Coordinator. He was the director of Antioch's first recovery residence for men, the Ananias House and Antioch's first recovery residence for women, Ruth's Place. Rev. Turner is the Founder of one of the nation's most successful recovery ministries, Product of the Power Ministry, a Christian-based recovery ministry that addresses the needs of those suffering with substance abuse issues and other spiritual behavioral disorders. He has authored six books that address how to overcome sin and addiction from a biblical perspective. Many churches across denominational lines and other Christian organizations around the nation seeking to start a Christian-based recovery ministry or program use Rev. Turner's seven-step model and materials from his books on Christian recovery as their model for recovery ministry.
With over twenty-nine years of Christ-centered recovery work and outreach initiatives, Rev. Turner has helped countless men and women turn their lives around through a right functioning relationship with Jesus Christ. He is a leader and advocate for the disadvantaged, the hungry and the homeless in the community, always sharing the good news of Jesus Christ. Rev. Turner's motto is:
"Therefore, if any man be in Christ, he is a new creature, old things are passed away; behold, all things are become new," 2nd Corinthians 5:17.
Fall Revival (October 10th) – Pastor Marlin Harris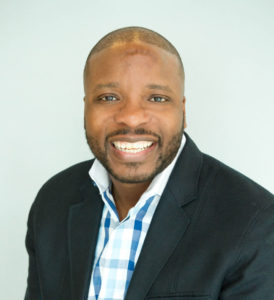 Pastor Marlin Harris serves as the Founding Pastor of New Life Church in Decatur, GA. Since its inception in 1995, New Life has served as a leading ministry presence in the metro Atlanta area and has experienced phenomenal and unusual growth over the last 23 years.
In 2005, Pastor Harris launched New Life Community Ministries, a Community Development Corporation of New Life Church, as well as the first full-service Community Center located in South DeKalb County.  New Life Community Center's primary focus is to provide aid and support services to the homeless, those at-risk of becoming homeless, the impoverished and the underserved of our community.
Pastor Harris is happily married to his beautiful helpmate, Sis. Monica Harris, who shares his love and compassion for missions, and the people of God.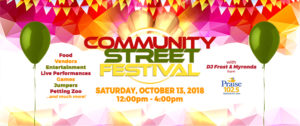 Community Street Festival – Join us for a day of fun, food and fellowship for the entire family.  This is definitely an event you don't want to miss.  There will be vendors, live performances, entertainment, game trucks, petting zoo and much more.  Saturday, October 13th at 10am.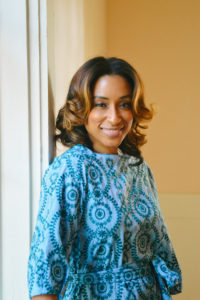 Fall Revival (October 17th) – Rev. Dr. Neichelle R. Guidry
Rev. Dr. Neichelle R. Guidry is a spiritual daughter of New Creation Christian Fellowship of San Antonio, Texas, where the Bishop David Michael Copeland and the Rev. Dr. Claudette Anderson Copeland are her pastors and where she was ordained to ministry in 2010.
She is a graduate of Clark Atlanta University (2007, BA, Lambda Pi Eta) and Yale Divinity School (2010, M.Div.), where she was the 2010 recipient of the Walcott Prize for Clear and Effective Public and Pulpit Speaking. She is also a graduate of Garrett-Evangelical Theological Seminary (2017), where she completed her Doctor of Philosophy in the area of Liturgical Studies with a concentration in Homiletics. Her dissertation is entitled, "Towards a Womanist Homiletical Theology for Subverting Rape Culture." She currently serves as the Dean of the Chapel and the Director of the WISDOM Center at Spelman College in Atlanta, Georgia.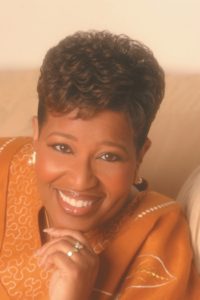 Church Anniversary (October 21st) – Rev. Connie "CJ" Jackson
The Rev. Connie Jackson or "Rev. CJ" as she is affectionately called is a global ministry leader and prolific communicator of the Gospel. As an ordained minister and former elected official, Jackson has lectured and preached for diverse audiences throughout North America, Europe, and Africa. Her transformative oratory has granted her audiences with Fortune 500 companies, academic and religious institutions for conferences, revivals and leadership development.
Rev. CJ is a trailblazer among women in the political arena. Mentored by the late U.S. Congresswoman Barbara Jordan, Jackson followed Jordan's passion for public service by dedicating herself to government service for two decades. She holds the distinction of being the first African American woman elected to a city council position in the 153-year history of Galveston County when she was elected to the City Council of Texas City, Texas in May 1992.  Prior to this historic election, Jackson served as Chief of Staff for the Dean of the Texas Senate, elections administrator for the Texas Democratic Party, and chief consultant for numerous successful political campaigns.
The History Makers, a national, video oral history archive dedicated to preserving African American history, based in Chicago, Illinois, selected Jackson as a "Civic History Maker" and chronicled her historic election to the city council position in Texas City and her precedent setting involvement in Texas politics. After serving five terms as an elected official, Jackson left public office to devote her full attention to ministerial endeavors.
Rev. CJ's multi-disciplinary educational background includes political science, theology, and psychology. Her work experience includes civic leadership, business development, foreign affairs, biblical studies and pastoral care. Jackson earned a Bachelor of Arts in Government from the University of Texas at Austin and a Master of Divinity from the Interdenominational Theological Center (ITC) in Atlanta, Georgia. While matriculating at ITC, Reverend Jackson was inducted into the Theta Phi Honor Society, served as Student Body President, Presidential Fellow and received the Isaac R. Clark Preaching Award.   In 2010, ITC honored Rev. Jackson with the James H. Costen Emerging Leader Award.
She is also a 2007 graduate of the Harvard Divinity School Leadership Certificate Program.  A distinguished writer, Jackson has been published in The Journal of the Interdenominational Theological Center, numerous religious publications and Essence Magazine Online.  Rev. Jackson is currently pursuing a Doctorate of Ministry degree from United Theological Seminary in Dayton, Ohio.
Rev. Jackson is a native Texan who has lived and served in Southern Africa as a global development consultant providing economic development and critical healthcare and in Atlanta, Georgia as an executive director of a community development corporation providing affordable housing, quality healthcare and workforce education.
She serves as Senior Pastor of St. John Northwest, a non-denominational church that is Relational, Enthusiastic, Authentic and Loving. She is also president of On the Edge Ministries, Inc. which develops and facilitates biblical study curriculum for women, church leadership development and ministry training seminars.
Trunk or Treat – TBD