"Therefore shall a man leave his father and his mother, and shall cleave unto his wife: and they shall be one flesh."
Genesis 2:24
We love celebrating a couple's commitment to each other and to God!  If you would like to hold your wedding at Providence, here are a few things to consider: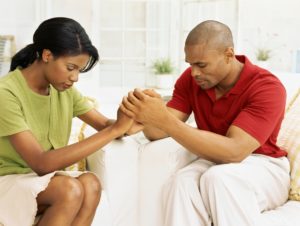 Premarital Counseling
The Pastor encourages all couples to complete a premarital program. These counseling sessions with a member of the clergy are designed to deepen your awareness of the challenges of living together in a Christian marriage. For information on premarital counseling with Pastor Williams, please contact the church office. If you have a pastoral relationship with another minister, please contact him or her. Proof of counseling is not required, but it is strongly encouraged.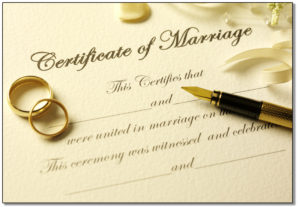 Marriage License
You must obtain a marriage license from the State of Georgia prior to the wedding ceremony. The license is usually obtained in the country of residence of either party or from any county in Georgia.
Wedding Handbook
Scheduling a Wedding Date
We do not schedule weddings or rehearsals on Thanksgiving, Christmas Eve, Christmas, New Year's Eve, New Year's Day, or Easter weekend.
Weddings are booked on a first come first served basis. Your date selection does not guarantee availability until approval has been confirmed and a refundable deposit received by an authorized representative of Providence. Date changes must be both requested and approved in writing.
Facility Size
Our sanctuary has a seating capacity of 600 and the chapel holds 180. The bridal and groom rooms can accommodate 10 persons each. The Fellowship Hall seats 140, but can hold as many as 200 without tables.
PMBC Wedding Facilitator
Your assigned PMBC Wedding Facilitator will serve as your church liaison. After the church has received your Wedding Request Form, the facilitator will initiate a first meeting; review with you the church's wedding policies and procedures; give you a tour of the facility; be available to answer questions as needed; be present at your rehearsal, wedding ceremony, and reception to assist as needed; and enlist a sound technician and custodial support as required.
For more information on PMBC's wedding guidelines and procedures, please contact the church office at (404) 752-6869.